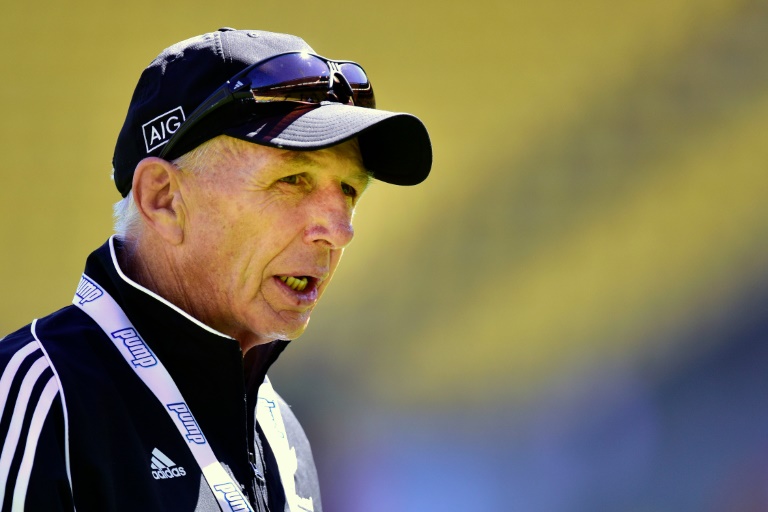 WELLINGTON, New Zealand, Sep 23 – Sir Gordon Tietjens has rejected media reports he's heading to Kenya this weekend for talks to take over at the helm of the Kenya Sevens team.
The decorated former All Blacks Sevens coach has however confirmed he has spoken to Kenyan officials in the past week, but no deal has been struck.
Tietjens has told NZME he has been contacted by Kenya and a couple of other countries and is excited by the possibility of new challenges.
Tietjens ended his 22 year reign at the helm of New Zealand after the failed Rio Olympics campaign.
Kenya Rugby Union (KRU) has advertised for the positions of Kenya 7s head coach and team manager currently occupied by Benjamin Ayimba and Newton Ong'alo, respectively whose contracts are set to run out.
A statement released by KRU two weeks ago as regards the positions states; "The Board of the Union is desirous of filling the position of the Head Coach, Kenya Sevens National Team accountable to the Board through the Chief Executive Officer and the Director of Rugby for the effective overall management of the Kenya Sevens Team."
Ayimba, who coached Kenya 7s between 2006 and 2011, was re-appointed as head coach last year September on a one year contract taking over from Felix Ochieng, who was his assistant in his first tenure.
Former Kenya sevens star Newton Ong'alo who served as assistant manager in 2011 came on as the Team Manager, also on a one year deal in place of Steve Sewe who had also applied for the post.
KRU is looking for a coach with a minimum of three years of experience as a head coach in a division one club or elite squad, relevant world rugby qualifications in coaching and demonstration of high ethical standards and integrity in his/her personal and professional dealings.
For the team manager's position, KRU is looking for a person with a minimum of 3 years of experience as a team manager in a division one club and should be a Kenyan citizen with relevant qualifications in Administration and Management.