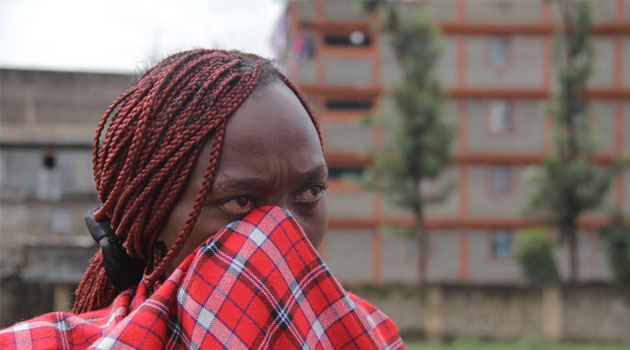 By JOSEPH MURAYA, NAIROBI, Kenya, May 10 – "I have been asking God, why he took all the five members of my family?" it is a question Yvonne Achieng, a resident of Huruma is yet to get an answer.
Her pain is unimaginable after losing five of her close relatives including her son during the May 1 tragedy which claimed 52 lives.
On the fateful night, Achieng had left her residential place for work, where she left her baby, mother, two kids of her sister at the one bedroom house.
"I was working night shift that day," she told Capital FM News on Tuesday. "I wonder why God took away five people at once."
The sister met her death when she had gone to pick her two kids when the building collapsed.
As if the disaster was not enough, Achieng had to wait for 5 days to know the fate of her relatives.
"Every day, I would visit the site hoping to at least receive some good news," Achieng told Capital News. "I would later visit various hospitals and the sad part, the city mortuary."
All this time, she was trying to call her mother, who was trapped in the rubble, but the phone was not going through.
She pointed out that, her sister's phone would ring but went unanswered.
It is a sad tale that hundred others share, after losing their relatives and even property during the tragedy.
On Monday, the Government offered financial and household support to Achieng and more than 190 other victims of the Huruma collapsed building tragedy.
The support include 3 months' rent, household items, food and books for school going children during a ceremony attended by Nairobi Woman Representative Rachael Shebesh and Senator Mike Sonko.
Cabinet Secretary for Public Service, Youth and Gender Sicily Kariuki who addressed the victims urged Nairobi residents to vacate all hazardous buildings, to avoid a similar disaster.
"There is nothing that we can equate to life…please, don't reside in those houses," she appealed.
She said women and children had suffered greatly during the tragedy and thus, "the need to offer them the household support."
"We need each and every one of us to do what we can to help the families that survived get back to their feet as soon as possible," she said.
The CS further announced that all youths involved during the rescue operation will be admitted to the National Youth Service.
Senator Sonko, who also offered financial support to the victims, vowed to take legal action against the county government for negligence.
"Those people died because of negligence of the County Government. I have instructed 6 lawyers to sue them…the victims must be compensated," a visibly angry Senator said.
The Senator offered free transport services for all the 52 bodies.
The County Government has also been put on spot, over failure to ensure the city residents reside in safe houses.