African Samurai Movie (Hasaki Ya Suda) #WUA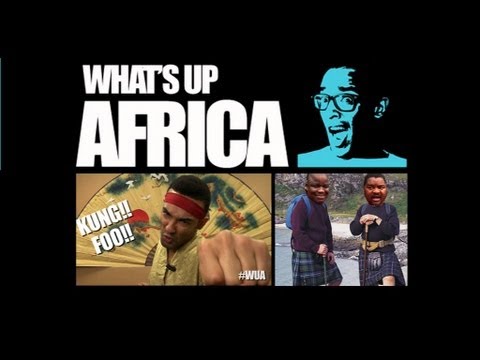 Posted: March 8th, 2012
This week Ikenna Azuike gets all samurai and martial artsy - there's a film trailer for a new Afro-Japanese martial arts extravaganza, classic African dance moves from the west coast and miniskirt protests in South Africa.
What's Up Africa is a weekly video blog presented by Ikenna Azuike and filmed and edited by Dominic Soete about creative Africa (Ikenna Azuike is Africa's answer to Ray William Johnson ;-))
?Pls subscribe to youtube and JOIN!!!!:??????????????
?http://www.facebook.com/whatsupafrica?????????
?http://www.twitter.com/whatsupafrica?
Sources:
Official trailer Hasaki Ya Suda
http://www.youtube.com/watch?v=S9IHKtk187w&feature=related
Interview with Cedric Ido by ematterz tv
http://www.youtube.com/watch?v=RO4C7tq_Ayc
SABC News story on Johannesburg taxidrivers:
http://www.youtube.com/watch?v=DU1BtJonsdA
Ivory Coast dance - Bobaraba
http://www.youtube.com/watch?v=T2b3HanjuKc&feature=player_embedded
Congo dance - Soukous
http://www.youtube.com/watch?v=90xRDYruyN8&feature=player_embedded
Ivory Coast again - Mapouka
http://www.youtube.com/watch?v=N4x3iJcl3XE&feature=player_embedded
I see a different you - Photoblog
http://iseeadifferentyou.tumblr.com/