(Laura Walubengo) When you get a new car, it is advisable to learn how it works first before getting too excited while in traffic; case in point, a superfast expensive automobile such as a Lamborghini.
An American driver caught a rather unnecessary accident on video last week, where a Lamborghini rams into two cars after the driver loses control over it for no apparent reason.
Considering that the car retails at about Sh18 million, a driver should not assume that they know all there is to know about this powerful machine.
Among the few things that set the Lamborghini apart are the fact that it has a top speed of 320kph, and can go from 0-100kph in 4 seconds flat.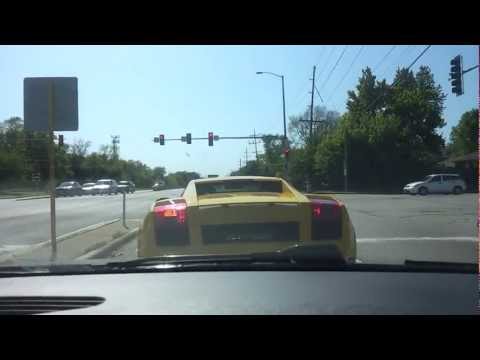 With such a high performance car it is crucial to note that stepping hard on the gas, only makes sense on a stretch. It is easy to lose control if taking a corner too fast.
Customers buying their first Lamborghini are often advised to learn how to drive it in secluded places where they can reach high speeds, so that they can better control it when in traffic and elsewhere.
If you want to lend it to your girl/boyfriend, they should also get a brief run-down on how to operate this beast, which has a maximum power 550 HP and a torque of 540 Nm. It is also important to operate such high speed cars when one's mental state is completely sound and stable, or the effects can be fatal.
No Lamborghini has less than a V8 engine, and is usually 6000cc. It can be a very nice toy for those who can afford it, but only if they drive it properly.